congratulations To mr.silky slim for wining the prestigious Player of the year award
Toorealfortv wants to congratulate Rapper and CEO Of PGO on Wining Player of the year award this is the first time that Silky slim wins Player of the year award and is long overdue.
The event was in San Diego and it was presented to him by the Legendary Kenny Red AKA The Concrete General. Silky Slim Has many years in the Lifestyle and entertainment business the artist is popular known for his Hot single PGO and is also the name of his brand that is now known nationwide and you can purchase online Silky is definitely a hard worker and it shows that with consistent and staying focus you can achieve all your dreams and make it out the hood. His famous Quote "Stay Down to come Up" is the perfect quote to live by nothing in Life is easy but when we overcome all those obstacles and you stay true to the Game you will be rewarded. Thank you Silky for inspiring us all.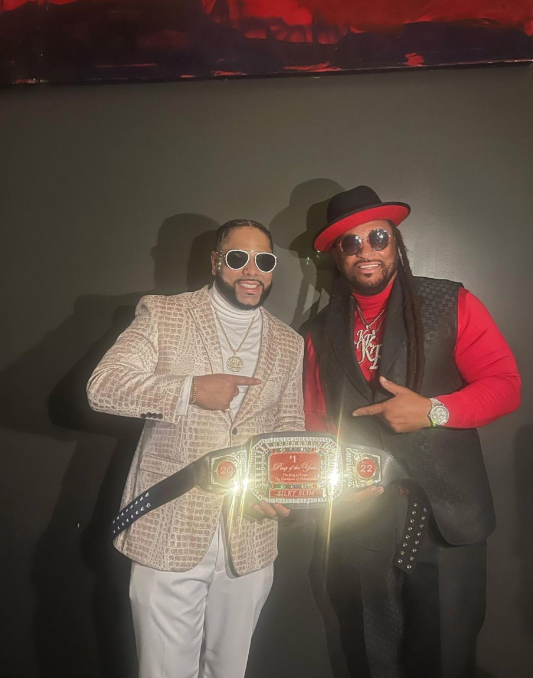 Here is Silky Slim Latest music Video Featuring Gorgeous Dre